Source: Circular Economy, Research Note 10, Parliament of Victoria, Australia, October 2018
BIOPLANT - THE MISSING PIECE IN THE CIRCULAR ECONOMY
A vast amount of waste materials that cannot be recycled or reused, either physically and/or economically, can be diverted to a GGII pyrolysis facility instead of landfill (if suitable).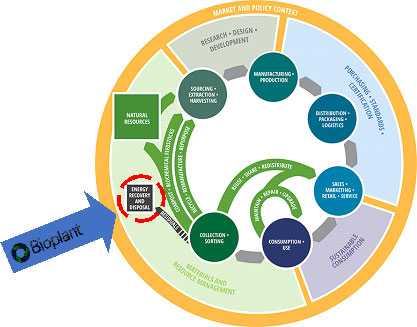 Bioplant is complementary to the recycling and reuse of most waste types and adopts the philosophy that waste is a useful commodity to be harnessed and not disposed of.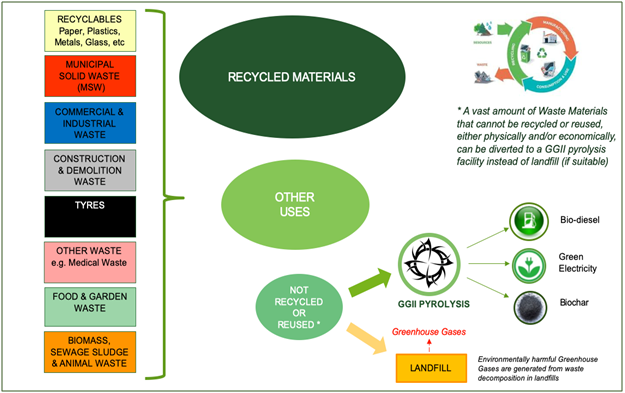 ASPIRATIONS
To develop clean & green communities / planning schemes, leveraging from the local production of power, diesel & bio char (fertiliser enhancement). This would avoid incurring high electricity transmission and transport costs and reduce pressure on electricity and transport infrastructure, in addition to reducing reliance on importing fuel from overseas.
To develop industrial clusters and clean & green neighbourhoods with self-generated power and diesel (to a local country's standard). This would encourage new industries and residential areas to be developed around these clusters, with the flow-on employment bebefits.
To enhance local agriculture and food-based industries, which are the life line of any country, through access to cost effective and reliable power and diesel e.g. developing local cold storages to improve farming productivity and profitability.
To reduce waste landfill and avoid degrading existing land.